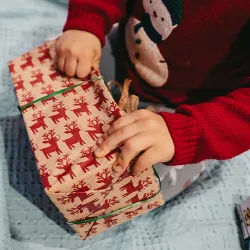 Experience the magic of giving this holiday season with our annual Holiday Toy Drive! Join us as we come together to bring joy, laughter, and smiles to underprivileged children in the Dallas/Fort Worth Area. With your support, we can make a difference in their lives and create lasting memories.
Every child deserves to experience the wonder and excitement of opening a gift on Christmas morning. Your generous contributions to our Holiday Toy Drive help us provide toys, bikes, and other special gifts to children who might not otherwise have the opportunity to celebrate the season with presents.
Help Us Reach Our Goal
In 2023, our goal is to collect 25,000 toys to distribute to underprivileged kids in the DFW Metroplex area. We know we can do it if we can get a little help from our friends and neighbors!
Whether you choose to donate a toy, make a monetary contribution, or volunteer your time, your involvement in our Holiday Toy Drive will make a meaningful impact in the lives of these deserving children. Imagine the joy on a child's face when they receive a gift chosen just for them. It's a small gesture that can create a big difference.
By participating in our Holiday Toy Drive, you're not only providing a tangible gift but also sending a message of love, care, and hope. Join our mission to bring happiness and brighten the holiday season for North Texas children in need. Together, we can make this year's Holiday Toy Drive the most memorable one yet.
Let's come together as a community and make a positive difference in the lives of these incredible children. Spread the holiday cheer and share the magic of giving. Donate, volunteer, and be a part of our Holiday Toy Drive today. Together, we can create treasured memories and make this holiday season truly special for every child.